We serve fine wines from around the world to accompany your meal
White
1. Sauvignon Blanc, Avenda Central Valley, Chile
125ml £2.75
175ml £3.75
Bottle £14.95
Crisp and citrusy Sauvignon Blanc with a dry finish and hints of grapefruit. Would be an ideal match with any of our fish dishes or try a glass while you're deciding what to eat?

2. Pinot Grigio, La Casada, IGT Puglia Italy. Fresh and crisp with an appley melon twist. £15.95

3. Sémillon / Chardonnay, Jacobite Ridge, South Eastern Australia. With smooth richness from the Sémillon grape and body, freshness and delicious tropical fruit notes provided by Chardonnay. Works well with our Pork and Chicken dishes. £16.95

4. Chenin Blanc, Still Bay, Western Cape, South Africa. South Africa's classic white grape varietal, the Chenin Blanc has mouth-watering tropical fruits balanced by a racy acidity. A great aperitif or try with any of our more spicy dishes. £17.95

5. Sauvignon Blanc, First Dawn, Marlborough, New Zealand. Packed with vibrant citrus and grassy flavours along with refreshing acidity and a crisp, dry finish. Treat yourself here and try this with the Hake Papillote. £21.95

6. Chablis, Domaine des Iles, Gérard Tremblay, Burgundy, France. Very mineral, clean and unspoilt by excessive oak. Good honeyed fruit on the nose with crisp, steely fruit on the palate, gives a wine of great finesse.

Red
7. Merlot, Avenda, Central Valley, Chile. Jammy, fruit-driven Merlot, Silky smooth and easy drinking. Great on its own or with the Wild Boar Sausages.
125ml £2.75
175ml £3.75
Bottle £14.95

8. Shiraz / Cabernet, Jacobite Ridge, South Eastern Australia. Sweet forest fruit notes of Shiraz combine with the cassis and currant of Cabernet. Has lovely balance and a long, refined finish. This wine would enhance any of our steak dishes. £16.95

9. Pinotage, Still Bay, Western Cape, South Africa. Soft, smoky flavours with plum and cherry fruit, a great example of Pinotage. The spice in this wine would make it an excellent match with the venison burger and black pudding. £15.95

10. Pinot Noir, Moreau Esprit de Montaigu, South of France. Dark and broody, this Pinot Noir is bursting with cherries and vanilla, balanced with soft soft, juicy tannins. Excellent with the Chicken and Toulouse Sausage Cassoulet. £19.95

11. Rioja Crianza, Vina Amate, Rioja, Spain. Aged in American oak barrels for 12 months with a further 12 months in the bottle, creating a soft and smooth Rioja with hints of vanilla and chocolate on the nose. It's got to be the lamb! £21.95

12. Pacelles 38, Vignobles Quiot, Côtes du Rhône, France. A blend of Grenache, Syrah and Mourvèdre, this is serious Côtes du Rhône, full flavoured with the structure to support the ample fruit. A great all rounder, this wine would complement any of our red meat dishes. £24.95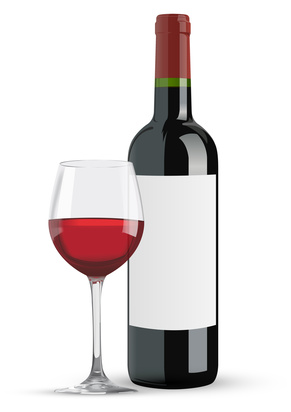 Rosé
13. Zinfandel Rosé, Borrego Springs, California, USA. A fresh lively wine with a refreshing crisp finish of strawberries and melon. Try a glass with the Lemon Tart and Scottish Raspberries.
125ml £2.95
175ml £4.00
Bottle £15.95

14. Pino Grigio Rosata, La Casada IGT Puglia, Italy. An oddity of the wine world that is wonderfully refreshing with crisp acidity backed by pleasant soft, red fruit flavours. £17.95

Sparkling
15. Prosecco, Divici, DOC, Veneto, Italy. A delicate and complex bouquet with fruity notes of peach and green apple. Fresh and soft on the palate with well-balanced acidity. £24.95
16. Prosecco, Tiamo, Botter, DO, Veneto, Italy (187ml).
An organic fizz from the noted Valdobbiadene region, ideal for the production of Prosecco. Delicate, lightly floral, but not lacking in rich fruits like apple and pear. £6.99
Champagne
17. Mumm Cordon Rouge, Champagne, France. Aromas of lemon and grapefruit with hints of vanilla and honey followed by complex, fresh fruit and caramel flavours and a delightfully long finish. £49.00.

Call 01557 330888 between 10am and 9pm daily to make your reservation or book online.